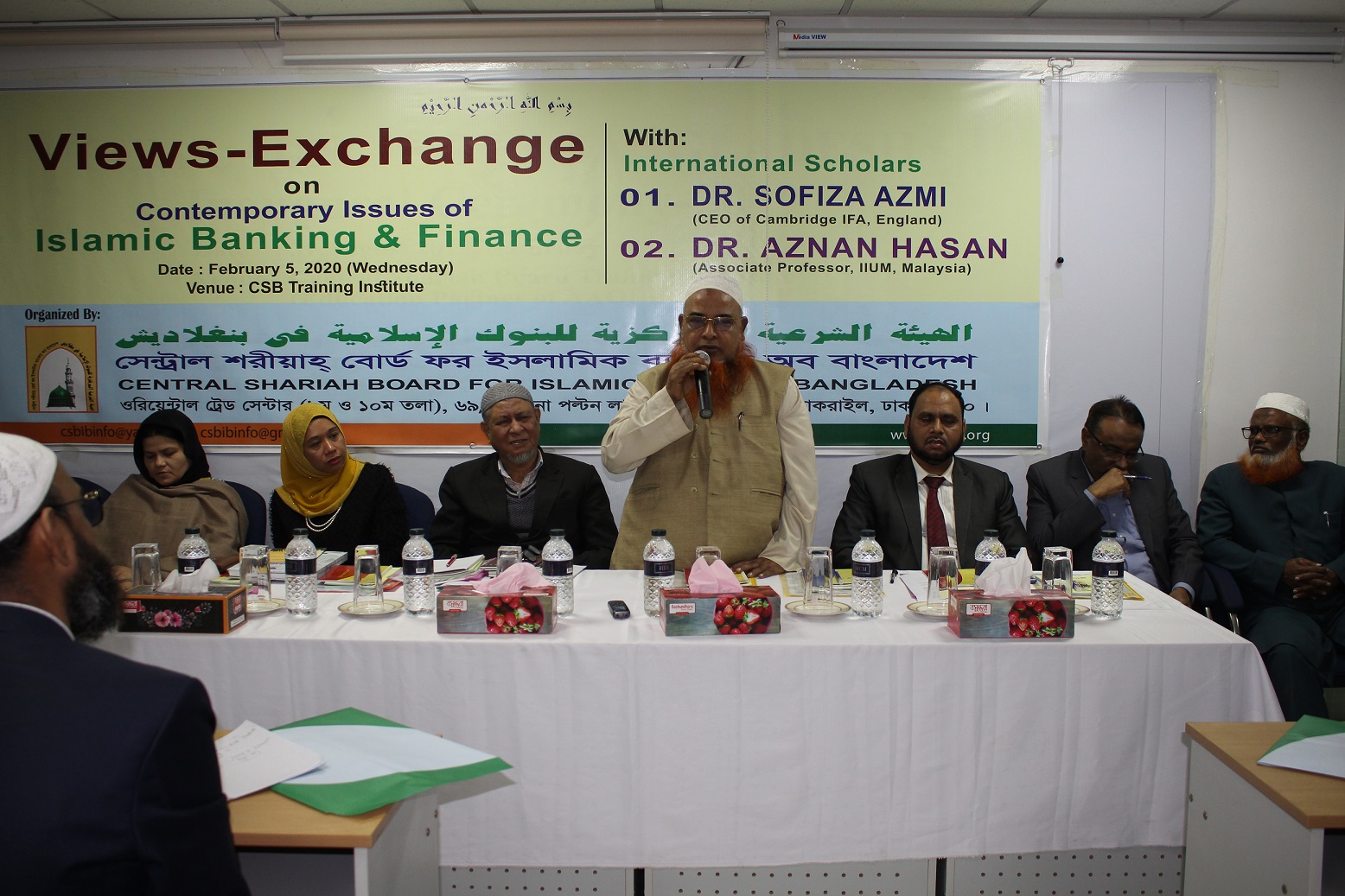 Title



Views-Exchange Program on Islamic banking held
Details
Central Shariah Board for Islamic Banks of Bangladesh (CSBIB) arranged a views-exchange program on Islamic banking on February 5, 2020 at the Boards auditorium at Kakrail. Mr. Md. Abdullah Sharif, Secretary General of Central Shariah Board, delivered the speech of welcome in the program. The guests from home included­: Mufti Dr Muhammad Abdullah Bikrampuri, Chairman of Central Shariah Board and Chairman of Shariah Supervisory Committee of Trust Bank Ltd, Mr. Shah Abdul Hannan, Adviser of Central Shariah Board and former Secretary of Bangladesh Government as well as former Deputy Governor of Bangladesh Bank, Mr. M. Azizul Huq, Chairman of the Executive Committee of Central Shariah Board and Chairman of Board of Directors, Pubali Bank Ltd and Ms. Humaira Azam, Additional Managing Director & CRO of Trust Bank Ltd. A foreign guest was: Dr. Sofiza Azmi, CEO of Cambridge International Financial Advisory and Co-founder of Woman in Islamic Finance or WOMANi.
A total of 35 Officers from member banks and financial institutions of Central Shariah Board were present in the views-exchange program.
Dr. Sofiza Azmi in her speech said importance should be given to fintech to flourish Islamic banking. Apart from this need of women and young generation should be fulfilled. There must be coordination between knowledge and faith.