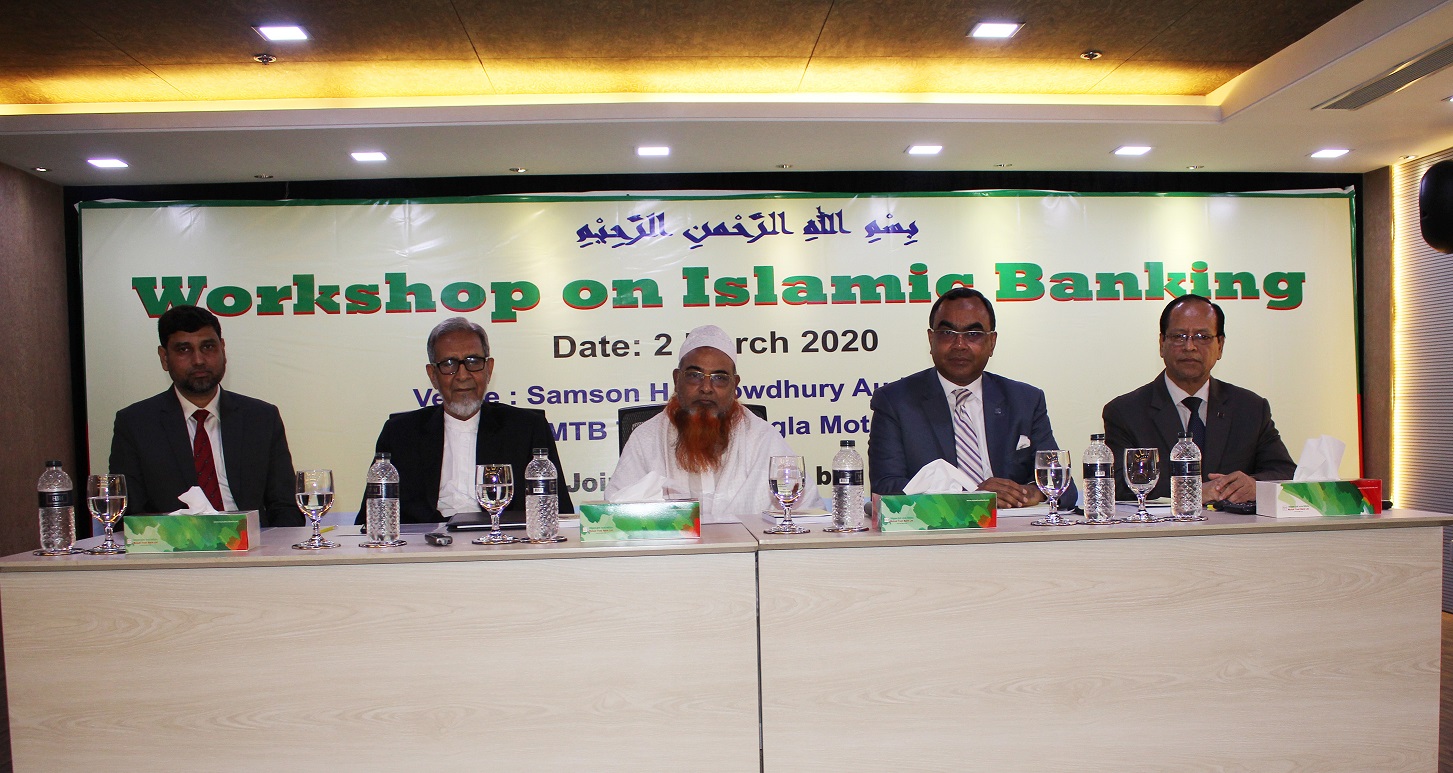 Title



Workshop on Mutual Trust Bank
Details
A one-day long workshop on Islamic banking jointly organized by Central Shariah Board for Islamic Banks of Bangladesh (CSBIB) and Mutual Trust Bank Limited (MTB) was held on March 2, 2020 at Bank's Banglamotor Branch. Mr. Syed Mahbubur Rahman, Managing Director & CEO of MTB, inaugurated the workshop while Mufti Dr. Muhammad Abdullah, Chairman of CSBIB,spoke as the guest.
Mr. Syed Mahbubur Rahman in his speech said, there is no alternative to training for the advancement of Islamic banking and finance. He wished the trainees' success and called upon them to spread acquired knowledge among all. Dr. Muhammad Abdullah said, it is essential to build up skilled and experienced manpower to ensure compliance of Shari'ah with the spread of Islamic banking. For this purpose, CSBIB is conducting in Bangladesh 'Certificate Course on Islamic Banking and Finance' and 'Certified Islamic Professional Accountant (CIPA)' as well as 'Certified Shari'ah Adviser and Auditor (CSAA)' introduced by Accounting and Auditing Organization for Islamic Financial Institutions (AAOIFI) and internationally recognized professional courses.
51 executives and officers of MTB took part in the workshop.